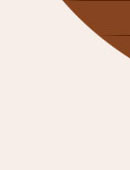 Ken Beilman the Photographer:


Dr. Beilman has been a photographer since 1977 when he bought his first camera, a Konica 35 mm SLR. Over the past nearly 40 years, Ken has photographed numerous local subjects and has traveled in the U.S., the Caribbean, Mexico, Canada, India, Brazil and Europe where he has avidly taken pictures. Dr. Beilman's photos have been almost exclusively color slides until late 2000. Since then, he has switched to digital photography with the digital Canon D series cameras and L series lenses. According to him, digital photography provides a tremendous improvement in creative control and convenience. The photos displayed here represent only a few of his photographic efforts over the last 30 plus years. Ken has also done website portrait photography for the jazz vocalist and bassist Kristin Korb and the jazz group, Java Men.

Dr. Beilman is a member of the website, Photo.net. This website enables an international community of photographers to create their own online portfolios for comments and ratings from a worldwide audience. This has fueled Ken's photographic interest and development and is a tremendous use of the power of the internet. You can view his current Photo.Net portfolio with its comments and ratings by clicking the Photo.Net button below.

Louisville Medicine Magazine has used Dr. Beilman's photos as the cover photos in 5 of their issues and he has 2 exhibits in the Medical Foundation Art Gallery. One of these exhibit's subject matter is underwater photography. To view these photos, as well as other image galleries of his, click the Zenfolio Photo Gallery button below.