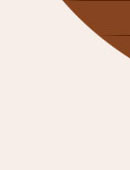 Ken Beilman the Physician:

Dr. Kenneth Beilman is a 1975 graduate of the University of Kentucky School of Medicine. After medical school, he completed 3 years of specialty training in Internal Medicine. Following this, Dr. Beilman practiced Emergency Medicine at Suburban and Saints Mary and Elizabeth (Caritas) Hospitals for 7 years. In 1985 he joined 2 other Louisville internists in private practice. Following this, in 1987, Dr. Beilman took over the practice of his father, Dr. Henry Beilman. After nearly 20 years of a solo independent Internal Medicine practice in the same location as his father, Dr. Beilman began sharing office space with Dr. Charles Bisig, Jr., a General Surgeon, at Audubon Medical Plaza in September of 2007.

After practicing medicine for 40 years, Dr. Beilman retired from the active practice of medicine in June of 2015. All his patients charts have been transferred to Pearl Medical on Gardiner View Ave. #200 in Louisville, Ky., 40213. Phone 502-456-0494. Former patients can obtain one time free copies of their medical records by contacting Pearl Medical.